About Us
Mission Statement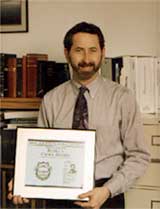 Our mission is to educate and support our clients, their families, and their communities in a caring environment, empowering them to be responsible for regaining and maintaining optimal health naturally.
Dr. Gary Bachman is a licensed Naturopathic Physician who practices at the Skagit Naturopathic Clinic in Mount Vernon, WA. He has more than 40 years experience in health care and is also a registered nurse. Dr. Bachman's general family practice includes addressing a wide range healthcare needs of men, women and children.
Individualized Health Care
Plans and Treatments
Relief of symptoms
Correction of imbalances
Restoration of optimal health
Maintainance of wellbeing
Prevention of illness Treatments
Loving care
Correction of imbalances
Clinical nutrition
Detoxiflcation programs
Immune support
Homeopathic medicine
Botanical(herbal) medicine
Physical therapies
Structural care
Mental/Emotional support
colds and flu
headaches
hayfever
earaches
allergies
diabetes
chronic fatigue
autoimmune diseases
arthritis
digestive disorders
heart disease
high blood pressure
migraines
skin disorders
osteoporosis
menstrual irregularities
...and many others
Laboratory studies
Blood chemistry and nutrient panel
Tissue mineral assessment Urinalysis
Specialized evaluation procedures
Adrenal Stress Index Allergy Testing
(food and environmental)
Basal Metabolism Assessment
Cardiac Risk Evaluation
Digestion and Stool Analysis
Female Hormone Panel
Intestinal Permeability
Liver Detoxification Function Profile
Pap Test Parasitology Panel
Vaginosis Profile
Yeast(candida) Screen
Zinc Deficiency Taste
Complete Health
and Nutritional Assessments
Comprehensive client health history.
Thorough consultation with each
client about health concerns.
Detailed lifestyle and health questionaires.
Careful observations
Complete nutritional-physical health exams
What About Insurance
Coverage for Naturopathic services depends on which company and which policy you have insurance through. The insurance market is changing rapidly so it is difficult to keep track of which companies are covering Naturopathic services.
Check with your insurance company, give us a call, or click here to contact us for further information.