Welcome to NaturopathicDoc.com
Click for additional products from
Restorative Formulation
Learn about the Naturopathic Approach, take online health tests, read about health tips, check out the last news and current events and much more.
Our mission is to educate and support our clients, their families, and their communities in a caring environment, empowering them to be responsible for regaining and maintaining optimal health naturally.
Dr. Gary Bachman is a licensed Naturopathic Physician who practices at the Skagit Naturopathic Clinic in Mount Vernon, WA. He has more than 40 years experience in health care and is also a registered nurse. Dr. Bachman's general family practice includes addressing a wide range healthcare needs of men, women and children.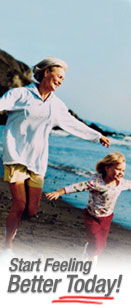 Osteoporosis
Identifying your risk factors and current levels of bone loss can reduce the effects of this damaging disease. ...more
Achieve Your Desired Body Weight
There is a battle raging in homes across the country. It's not the battle of the sexes, nor the generation gap. It is the battle of the bulge. ...more
Why Not Feel the Best You Can?
A simple hormone imbalance can have a profound impact on a man's health. Find out how you might be affected. ...more
Healthy Men's Hormones
Hormones are chemicals your body produces to regulate various functions. They do so by sending important messages and signals to various organs and tissues ..more
What About Insurance
Coverage for Naturopathic services depends on which company and which policy you have insurance through. The insurance market is changing rapidly so it is difficult to keep track of which companies are covering Naturopathic services.
Check with your insurance company, give us a call, or click here to contact us for further information.